Fat Transfer or Dermal Fillers
If you are looking to enhance your appearance and boost your confidence you may want to consider fat transfer, an innovative and highly effective aesthetic medicine procedure that we offer at Eskulap clinic in London. Read this article, watch our video and call our reception to know what fat transfer is, how it can influence your physical appearance, and why it might be a better choice than dermal fillers.
What is Fat Transfer?
Fat transfer is a procedure that involves patient's own fat. It is a safe and popular alternative to dermal fillers, and it is becoming increasingly popular at Eskulap Clinic. Fat transfer, also known as fat grafting, is a procedure that involves removing fat from one area of your body, such as double chin, thighs or stomach, and transferring it to another area, such as the face, breasts, or buttocks. Fat transfer can help to improve the contours and overall appearance of your body, giving you a more youthful and attractive look. We seriously discourage you from transferring the fat to the breasts. Trust me, it has consequences you want to avoid.
Fat transfer can be used to add volume to areas of the face such as the cheeks, and chin. One of the main benefits of fat transfer is that it is a natural and safe way to enhance your appearance. Unlike dermal fillers, which are made from synthetic materials, fat transfer uses your own natural fat cells, which are harvested from your body through a minimally invasive liposuction procedure. This means that there is no risk of allergic reactions.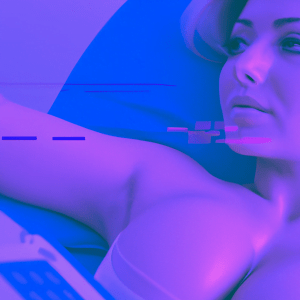 Are you on Social Media?
The perception of beauty and physical appearance presented in the modern media messages can have a profound impact on how people feel about themselves. Fat transfer can help our patients to embrace their own unique beauty and to enhance their physical appearance in a natural way.
Why should I consider Fat Transfer?
In addition, fat transfer is a great option for those who are looking for more dramatic results. While dermal fillers can be effective for adding volume to certain areas of the face, they are limited in terms of the amount of volume they can provide. Fat transfer, on the other hand, allows for a greater amount of volume to be added, making it ideal for those who want to achieve a more significant change in their appearance.
Another benefit of fat transfer is that it can help to address multiple concerns at once. For example, if you are looking to enhance two different areas of your body, fat transfer can be used to achieve a more comprehensive and natural-looking result with just one procedure. Fat transfer also has the added benefit of removing unwanted fat from one area of the body, while simultaneously adding volume to another area. This makes it an ideal choice for people who want to contour and reshape their body without having to undergo major surgery.
At our clinic, we offer a range of fat transfer treatments to help our patients enhance their physical appearance in a safe and natural way. Our experienced team of professionals are here to help guide our patients through the entire process, from start to finish. Contact our clinic today to schedule a consultation and learn more about this exciting cosmetic procedure.
To submit your Google Review, click the Star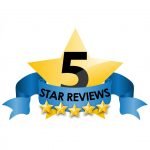 Homepage:
Media:
Treatments:
Treatments for face:
Treatments for body:
Cost of treatments:
Call our Clinic to book you assessment today 07747474755
Social media
Instargram:
https://www.instagram.com/eskulap.clinic/
Facebook:
https://www.facebook.com/polskaklinika
Twitter:
https://twitter.com/polskaklinika/
LinkedIn:
https://uk.linkedin.com/company/eskulap-clinic-london
YouTube:
https://www.youtube.com/channel/UCnjXp2zHp55B-gbIxAqXkpQ