IADE: Innovative Academy of Aesthetic Dermatology
Each year, IADE conference is held in order to bring together leading medical professionals in the field of aesthetic medicine. Dr Ambroziak, Dr Szczyt are at the forefront of beauty and surgical procedures available on the market. This year's conference will be held in Gdańsk, and Eskulap Clinic will be there as well. We start our journey in London. Dr Joanna Kisiel, our radiology consultant along with Dr Małgorzata Lewicka-Kisiel, ENT face and neck surgeon will be meeting their colleagues, representatives, manufacturers and distributors of aesthetic medicine products. They are also joined by Michał Kisiel, clinical manager and aesthetic practitioner. The conference is an excellent opportunity for medical professionals to learn and share best practices, new technologies, and innovative treatments while interacting with their peers.
Why is it important for doctors to attend IADE?
Attending IADE each year can have tremendous benefits for dermatologists and other medical professionals who practice aesthetic medicine. For physicians, attending IADE allows them to share best practices, gain insight into new treatments, and discuss difficult cases with their peers. It is also a great opportunity for physicians to interact with industry leaders, who can provide valuable advice and guidance on the latest products and technologies. Attending medical conferences enables physicians to stay on top of developments in the field and keep their practice up-to-date.
What benefit is there for patients?
Patients can benefit from the insight and knowledge gained by their doctor. Physicians who develop their skills gain the ability to offer improved care to their patients using latest treatments and technologies. Patients will benefit from the best treatment techniques discussed and shared by medical professionals, which can help to decrease the risk of complications. Physicians can maintain the highest level of patient care and view the latest products from medical manufacturers and distributors. This allows doctors to stay up-to-date on the latest treatments and technologies available to their patients.
Dr Kisiel at Eskulap Clinic value this great opportunity to engage in conversations with peers about difficult cases, which can help to develop innovative solutions for our patients. Attending IADE is an invaluable experience – it is important for patients to remember that only those doctors who attend regular medical seminars and workshops are providing the highest quality of care.
#drkisiel
#eskulap
#słupsk
#medycynaestetyczna
#aestheticmedicine
To submit your Google Review, click the Star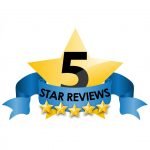 Homepage:
Media:
Treatments:
Treatments for face:
Treatments for body:
Cost of treatments:
Call our Clinic to book you assessment today 07747474755
Social media
Instargram:
https://www.instagram.com/eskulap.clinic/
Facebook:
https://www.facebook.com/polskaklinika
Twitter:
https://twitter.com/polskaklinika/
LinkedIn:
https://uk.linkedin.com/company/eskulap-clinic-london
YouTube:
https://www.youtube.com/channel/UCnjXp2zHp55B-gbIxAqXkpQ