https://youtube.com/shorts/NtvXXTDRr2M
The future of private Clinics in Greenford, London.
As a clinic specializing in aesthetic medicine, plastic surgery in Greenford we experience market fluctuations first hand. Despite the economic downturn population of London continues to grow and our ultrasound, vascular doppler specialists and dental implant surgeons notice an increase of patients. Financial opportunities that arise in big cities like London during crisis create an influx of prospective entrepreneurs. This also increases the demand for private healthcare providers in the area. The future of private healthcare in London looks promising, as diverse needs of patients dictate introduction of innovation into the healthcare system.
In our private Greenford clinic one of the biggest trends is the move towards personalized patient care. Aesthetic medicine, plastic surgery and dental implant patients are an affluent crowd increasingly looking for healthcare that satisfies their specific needs. They key is to incorporate a system that easily can transform services, interiors, processes to complement patient expectations. More often private clinics can use the technology to achieve patient personalization. In London, time is money, and patients expect to receive what they want almost instantly. We use technology to our advantage. Video, audio, interactive behaviours at work are all elements we consider while designing our Clinic.
Most popular aesthetic medicine treatments in London.
Local private healthcare providers can offer a wide range of out-patient treatments, from counselling to weight-loss surgery. In our clinic we specialize in some of the most popular treatments including aesthetic medicine, plastic surgery, ultrasound scans and implants in dentistry. As a leading private healthcare provider in Greenford we offer some of the best care in the UK. By doing our research attending academic conferences, liaising with technology and research facilities we have access to the latest knowledge and devices, and our GMC registered specialists are among the most experienced in the country.
Non surgical weight-loss and fat transfer: London is one of the world's leading centres for weight-loss surgery and alternative fat dissolving transplant procedures. Our private Greenford office provide a range of options for patients looking to lose weight and shape their appearance. At Eskulap Clinic we use non surgical methods to reduce, dissolve fat tissue. We offer a popular and natural alternatives to dermal fillers – fat transfer, liposuction, lipolysis. In a non invasive way it is possible to transfer patients fat into other areas that need augmentation. The procedure takes up to an hour and the patient can continue their daily activities immediately after without any down time. This is one way how we personalize our services.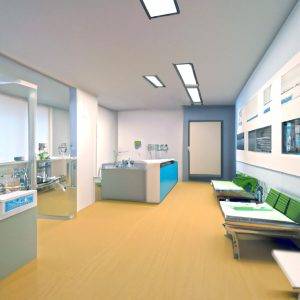 Facial surgery: London is home to some of the UK leading surgeons, and at Eskulap Clinic in Greenford we offer a range of effective plastic surgery treatments like upper and lower eyelid correction, protruding ears correction and mini face lift. New lifting methodologies enable our doctors to extract the beauty in a way that is least invasive to the patient.
Local private healthcare providers nearby in Acton, Northolt, Perivale, Southall, Brent, Neasden, Ealing, Park Royal also offer a range of out-patient treatments, from GP services to specialist care. Some of the most popular out-patient treatments we offer in Greenford include appointments with our dentist. We providers offer a wide range of dental services, from dentures, routine check-ups, emergency appointments, to implants, crowns and root canal treatment.
Therapeutic services are also very popular. A range of regenerative IV Drips that are popular amongst physically active individuals are at the top our charts. Local football clubs and prospective MMA fighters are just some of our patients that understand how important for their sports careers it is to regenerate quickly after each training session.
Preventative care? Sorry but we don't offer any preventative care services like vaccinations. However, as one of the leading clinics in Greenford, London we offer a wide range of medical screening, diagnostic imaging services, from X-rays to ultrasound and vascular doppler scans. Radiologist at Eskulap clinic is a GMC registered specialist. We don't employ sonographers like many other clinics because we believe that the true diagnostic value and ultrasound accuracy is obtained during the very first interaction with patient – during the scan itself. That is why a Radiology doctor is the one who should perform patient diagnosis from the start. That is why you don't need a referral from your GP to use our ultrasound and doppler services. That is why you receive the result, interpretation of your scan immediately after the procedure. During the same visit you already know what to do next and regarding your health.
How to choose a Clinic right for you.
The diversity of available procedures is key to surviving in this competitive environment. But some clinics compete with price. This is the easiest and least effective method of delivering patient comfort, safety or acquisition. It's scary that someone even thinks that people are so naive that they fall for a discount with complete disregard to the fact that the game is about something as important as their facial appearance. Don't make your decision based solely on the lowest price you can find. Although, our prices are not as high as the prices quoted at Harley street, our patients say that the quality of work of our GMC registered specialists is on pair and often higher than they see in Harley street. We don't pay that inflated rent so we don't charge patients more while delivering specialist care.
The competition is intense, as each clinic strives to offer the best care possible. Rarely the statement of purpose coincides with reality. Fortunately in our Greenford clinic we deliver clean and comfortable environments, friendly and helpful staff, and a combination of the above quality assurance enable us to compete effectively and provide patients with the best possible care.
To submit your Google Review, simply click here https://g.page/eskulapclinic/review?rc
Homepage:
Media:
Treatments:
Treatments for face:
Treatments for body:
Cost of treatments:
Call our Clinic to book you assessment today 07747474755
Social media
Instargram:
https://www.instagram.com/eskulap.clinic/
Facebook:
https://www.facebook.com/polskaklinika
Twitter:
https://twitter.com/polskaklinika/
LinkedIn:
https://uk.linkedin.com/company/eskulap-clinic-london
YouTube:
https://www.youtube.com/channel/UCnjXp2zHp55B-gbIxAqXkpQ