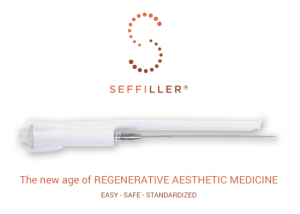 Lipotransfer – facial fat facial transfer – rejuvenation using stem cells and skin regeneration
Fat Transfer – Seffiller grafting treatments are completely non-invasive to the patient and take only 40 minutes. Comparing to the classic fat transfer treatment using patients own fat tissue, the advantage of SEFFILLER lipotransfer is regeneration, thanks to the activity of stem cells. Fat injection lipotransfer is the restoration of tissue volume and regeneration. Long-lasting and natural effects can be obtained. Lipo-transfer is a minimally invasive procedure that provides natural results without changing facial features. Seffiller treatments cause that your skin can regenerate more, be more resilient, filled and color balanced.
Call our reception today to book your consultation.