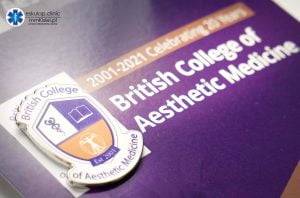 The British College of Aesthetic Medicine (BCAM) is the leading representative body of doctors engaged in aesthetic medicine in the UK. The college aims to promote safe, effective and ethical treatment for patients and clinicians through leadership, education, support and professional development.
BCAM is a group of approximately 400 medical professionals engaged in aesthetic medicine. The treatments provided include botulinum toxin injections (such as Botox, Vistabel, Dysport, Bocouture and Azzalure), injection fillers, chemical peels, and anti-aging Treatment and body shaping.
For more than a decade Eskulap Clinic in London Birmingham and Słupsk is proud to take part in shaping the heritage that BCAM carries towards the development of Aesthetic Medicine in the UK.
#Eskulap
#aestheticmedicine
#skinclinic
#fillers
#fattransfer
#lipotransfer
#regeneraactiva
#drkisiel
To submit your Google Review, simply click here https://g.page/eskulapclinic/review?rc
Homepage:
Media:
Treatments:
Treatments for face:
Treatments for body:
Cost of treatments:
Call our Clinic to book you assessment today 07747474755
Social media
Instargram:
https://www.instagram.com/eskulap.clinic/
Facebook:
https://www.facebook.com/polskaklinika
Twitter:
https://twitter.com/polskaklinika/
LinkedIn:
https://uk.linkedin.com/company/eskulap-clinic-london
YouTube:
https://www.youtube.com/channel/UCnjXp2zHp55B-gbIxAqXkpQ