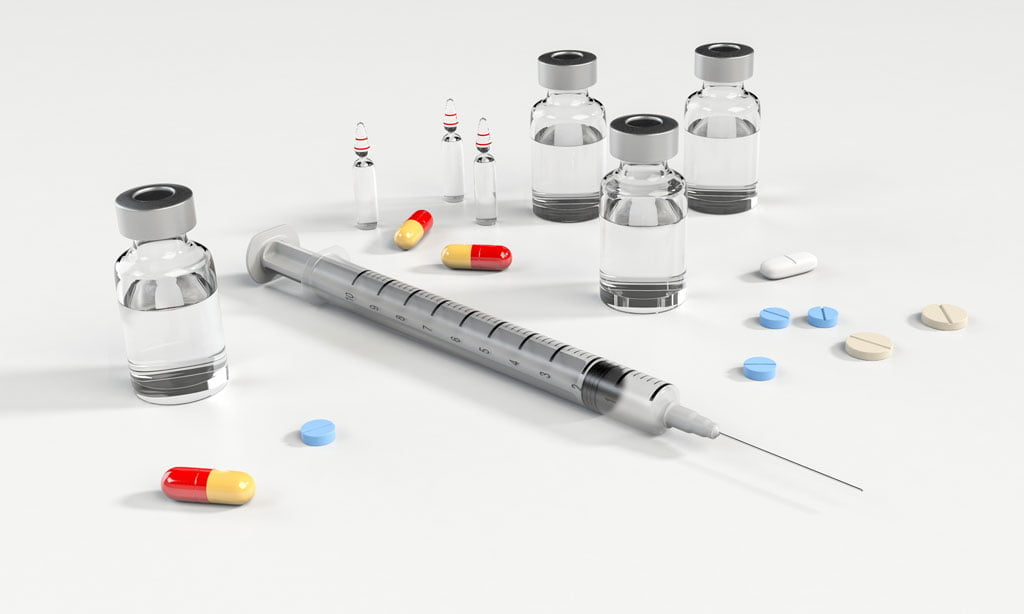 Is aesthetic medicine something to be afraid of?
Is aesthetic medicine something to be afraid of?
Aesthetic medicine is a dynamically developing and relatively new branch of medicine. This trend started in America, then spread to Europe because of the demand of modern societies to preserve the good and youthfull looks despite of the passing years. Who wouldn't want to look young? So there is nothing to be afraid of. Treatments are painless, simple, inexpensive and do not cause permanent changes.
Is aesthetic medicine needed nowadays?
I think so. Besides, people have always wanted to keep their youthful appearance. Cleopatra was already bathing in goat's milk. Today, we have much more to offer in stopping the aging process of the face and body. Hyaluronic acid, botox, PDO threads, mesotherapy, Ion Magnum – face and body lifting, lasers, chemical peels are just some of the possibilities to improve the appearance. It is best to use a variety of treatments. During your assessment, an individual treatment plan is established. The patient learns about the possibilities of improving the appearance of the face or body. Often your aesthetic medicine doctor sees a completely different problem than the one with which the patient comes. Knowing how to assess imperfections and how to correct them, as well as anticipating the effects of the procedures used, is the most important part of the initial visit. This skill is embeded into each doctor during 3-year postgraduate aesthetic medicine studies, because only then the doctor can approach the aging processes and anti-aging medicine holistically. Faw hour online courses will certainly not prepare for the correct assessment of the patient's needs, and thus for the correct selection and conduct of the procedure.
Are the treatments painful?
Generally, no. In some procedures, we use topical anaesthetic cream on the skin. Much depends on the individual sensitivity and the so-called pain threshold. Usually, patients expect more sensations than they really experience. The patient's motivation is also important – a well-disposed positive attiitude patient can handle the procedure better. It is important to clarify any doubts before the procedure.
What body parts can we improve at a low cost?
There are many treatments that do not require spending fortunes. You can easily reduce wrinkles around the eyes – crow's feet – or undergo a monthly treatments of slimming the waist or firming the abdomen with the new Ion Magnum Genius device. Every woman will appreciate a reduction of 1-2 sizes with virtually no effort.
Can you live without aesthetic medicine?
You cannot live without food and without water. And aesthetic medicine is just that to our skin. Until recently, aesthetic medicine treatments were considered a luxury that only the wealthy could afford. I can assure you that it is not the case anymore. Everyone will find something tailored for their pocket in our London and Birmingham office, because Eskulap Clinic motto is "stop your ageing clock ticking". Besides, Greenford is no longer a province in many respects, it is a beautiful and rapidly developing borough also in the field of aesthetic medicine. World trends, products and devices to improve the appearance, we get to know them all not only during postgraduate studies but also during numerous congresses, symposia and conferences in Warsaw, Monaco, London, Paris. We introduce only proven and tested technologies into Eskulap practice – some of them are unique, such as the Ion Magnum Genius device.
So, is it possible to live without aesthetic medicine treatments?
You can. You can age with dignity. Someone who follows this philosophy should also give up going to the hairdresser, doing manicure, and other beauty and beauty treatments. A modern, well-groomed woman should undergo needle mesotherapy treatment at least 3 times a year, and she will find out that the achieved result will exceed expectations. None of the so called best creams applied monthly will improve skin tension and reduce wrinkles like a single subcutaneous injection of hyaluronic acid with a set of specially selected vitamins and microelements.
What treatments are most popular among women?
The aforementioned mesotherapy treatment is inexpensive, effective and very helpful in the fight against flabby skin of the face, hands, neckline and decolletage. In addition, microneedling treatments using the advanced U225 Mezo-Gun, is completely painless. Treatments performed with PDO threads are very popular – mainly for women who want to invest in long term, longer-lasting results. When it comes to non-invasive treatments, Ion Magnum and Pelleve reign. Both technologies are American, both effective although they work in different ways. In summer, we also perform a lot of treatments to eliminate excessive sweating of armpits, hands and forehead.
Do men also benefit from aesthetic medicine treatments?
Fortunately, more and more men decide to improve their appearance, and until recently it was a taboo topic. The most common treatments are the elimination of hyperhidrosis, but men also invest in improving the appearance of the face, reducing mimic – facial wrinkles, perform mesotherapy or prophylaxis of hair loss and baldness.
How long does one treatment last?
Often it depends on the patient, whether one wants to repeat the procedure. Some treatments give instant results and some need to be repeated. The agieing process progresses every day, but with the help of aesthetic medicine treatments we can slow it down. At Eskulap Clinic we can advise the patient what treatment is most suitable for you to make you look and feel younger. Aesthetic Medicine caqn help you become more confident and take up new challenges and succeed.
To submit your Google Review, simply click here. https://g.page/eskulapclinic/review?rc
Homepage:
Media:
Treatments:
Treatments for face:
Treatments for body:
Cost of treatments:
Call our Clinic to book you assessment today 07747474755
Social media
Instargram:
https://www.instagram.com/eskulap.clinic/
Facebook:
https://www.facebook.com/polskaklinika
Twitter:
https://twitter.com/polskaklinika/
LinkedIn:
https://uk.linkedin.com/company/eskulap-clinic-london
YouTube:
https://www.youtube.com/channel/UCnjXp2zHp55B-gbIxAqXkpQ